Commonwealth Bank Outage – In an era where digital transactions have become the norm, a major outage at the Commonwealth Bank, Australia's largest bank, has left thousands of customers stranded, unable to access their money or use online services. The outage, which began early Monday morning, has caused widespread disruption and concern among Australians.
The bank's spokesperson confirmed the outage, stating that they are "urgently investigating" the issue. The outage has affected the bank's Netbank service, online transfers, ATMs, and EFTs. Customers have been advised not to attempt calling as the lines are jammed due to the high volume of calls.
The outage struck at the start of the school holidays, adding to the chaos. One customer took to Twitter to express their frustration, saying, "Netbank is down. Absolute chaos is in progress. First day of school holidays, and CommBank has had a meltdown."
According to Down Detector, a service that tracks outages, problems with CommBank began around 8 am AEST on Monday, with issues spiking just after 9 am. Reports of problems were still trickling in at the time of writing.
This outage comes just a month after the Commonwealth Bank announced a refreshed mobile CommBank app, raising questions about the bank's digital infrastructure and its ability to handle such disruptions.
Scores of users reported problems when trying to log into their online banking service, while others claimed they could not use ATMs. The widespread impact of the outage has led to expressions of anger and frustration among customers, many of whom have been left unable to access their own money.
As the bank continues to investigate the issue, customers are left wondering when services will be restored. The outage serves as a stark reminder of our heavy reliance on digital banking services and the potential for disruption when these services fail.
The Commonwealth Bank has yet to provide an estimated time for when services will be restored. In the meantime, customers are advised to use alternative methods of payment where possible and to monitor the bank's official communication channels for updates.
This is a developing story and will be updated as more information becomes available.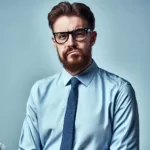 A finance geek with over 20 years of experience, Joseph Bancroft, known as Joe, is the Chief Editor at Money News Biz. He's an acclaimed author, blogger, speaker, and mentor, with a knack for forecasting economic trends and identifying investment opportunities. Joe blends professional acumen with a quirky charm, making him a respected and engaging figure in the finance industry.