Choicelend v/s Athena Home Loans: Navigating the complex world of home loans in Australia can be a daunting task. With a plethora of mortgage lenders offering a wide array of lending solutions, making the right choice can often seem overwhelming. Among the myriad of financial institutions, two names that have been making significant strides are Athena Home Loans and ChoiceLend. Both these lending agencies have carved a niche for themselves by offering competitive home loan products, each with their unique selling propositions and features. This article aims to provide a detailed comparison of these two home loan providers, integrating the latest information from the Athena Home Loans Review and ChoiceLend Review.
Athena Home Loans: The Fintech Challenger
Athena Home Loans, a fintech company, has been making waves in the traditional home loan market. By offering Athena mortgage services directly to consumers, they have effectively bypassed the need for banks and brokers. Their business model is built on the pillars of simplicity and transparency, which is clearly reflected in their financial products.
Athena's Offerings
Athena's primary offerings include variable rate home loans for refinancing, purchasing, and investing. One of their standout features is the "Automatic Rate Match." This rate equalization feature ensures that existing customers receive the same rates as new ones, a rarity in the industry. Recognizing the evolving needs of their customers, they recently introduced a refinance equity release product, with plans to launch more home loan types in the future.
Pros and Cons
Athena's advantages are manifold. They offer attractive rates, ensuring that their customers can benefit from low-interest rates. Additionally, they have no recurring costs, making their financial products even more appealing. The unique Automatic Rate Match feature, a fast online application process, and the allowance of extra repayments without penalty further enhance their appeal. However, they do have certain limitations. Their product range is limited, they have no physical branches, and they do not offer offset accounts.
ChoiceLend: The White-Label Wonder
ChoiceLend, on the other hand, is a white-label product offered by Choice Aggregation Services, part of the National Australia Bank (NAB) Group. Operating under the umbrella of the NAB Group, its products are funded by Advantedge Financial Services. This backing by a major bank group lends a certain degree of credibility and reliability to the ChoiceLend mortgage services.
ChoiceLend's Offerings
Unlike Athena, ChoiceLend offers a wider range of financial products. Their portfolio includes fixed rate loans, variable rate loans, combo loans (which are split loans), and lines of credit. This diversity in their loan types ensures that they can cater to a wide array of customer needs and preferences.
Pros and Cons
ChoiceLend also offers a host of advantages. They offer good interest rates, with rate discounts available for eligible customers. They have no monthly or ongoing fees, making their lending solutions cost-effective. Their products are simple and easy to set up and manage, ensuring a hassle-free experience for their customers. They also offer flexible repayment options, adding to the convenience. However, like Athena, they too have no branch access. They might not be the best choice for people with a bad credit history, and their loan processing can sometimes be slow. Despite these drawbacks, they have received high customer ratings and reviews, with a 5-star rating out of 73 ratings on Bankrate.com.
Choicelend v/s Athena Home Loans
| Features | Athena Home Loans | ChoiceLend |
| --- | --- | --- |
| Interest Rates | Competitive | Good, with available discounts |
| Fees | No ongoing fees | No monthly or ongoing fees |
| Product Range | Limited (only variable rate loans) | Wide (fixed, variable, combo loans, lines of credit) |
| Unique Features | Automatic Rate Match | N/A |
| Application Process | Fast, online | Online, through Choice mortgage brokers |
| Extra Repayments | Allowed without penalty | Allowed |
| Offset Accounts | Not available | Not available |
| Branch Access | No | No |
| Customer Ratings | N/A | 5 stars out of 5 |

In conclusion, both Athena Home Loans and ChoiceLend offer competitive home loan products with their own unique advantages and disadvantages. While Athena focuses on simplicity and transparency with its single product offering, ChoiceLend provides a wider range of loan options. However, both lenders lack physical branches and offset accounts. Prospective home buyers should consider their financial situation, needs, and goals before choosing a home loan provider. It's crucial to remember that while interest rates and fees are important, they are not the only factors to consider. The level of service, the ease of the application process, and the flexibility of the loan terms are also significant considerations. For a more detailed review of these two providers, you can visit the Athena Home Loans Review and ChoiceLend Review.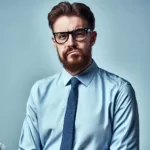 A finance geek with over 20 years of experience, Joseph Bancroft, known as Joe, is the Chief Editor at Money News Biz. He's an acclaimed author, blogger, speaker, and mentor, with a knack for forecasting economic trends and identifying investment opportunities. Joe blends professional acumen with a quirky charm, making him a respected and engaging figure in the finance industry.