Introduction
Ria Money Transfer, a subsidiary of Euronet Worldwide, Inc., is one of the biggest players in the global money remittance industry. Since its founding in 1987, the company has consistently been a pioneer in providing efficient, fast, and secure money transfer services to millions of individuals worldwide. As of 2023, it is recognized as the third largest money transfer service globally, with its services being available in over 159 countries through 470,000 agent locations.
Its impressive portfolio of services ranges from remittance services through a network of agents, company-owned stores, and online platforms to partnerships with post offices and retail giants like Walmart. Furthermore, Ria's services also extend to mobile wallets, making it a top choice for customers in Sub-Saharan Africa, a region with the highest remittance costs but also the most developed in terms of mobile wallet adoption.
Ria Money Transfer has recorded significant growth and expansion over the years, with a revenue of $1.18 billion in 2020. This growth can be attributed to the company's relentless commitment to providing convenient and cost-effective money transfer solutions, its strategic partnerships, and its foray into digital solutions like mobile wallets and apps.
How Ria money transfer works?
Here's how Ria Money Transfer generally works:
1. Register for an Account: First, you need to create an account on Ria's website or app. This process will involve providing some personal information for identification purposes, such as your name, contact information, and sometimes proof of identity.
2. Initiate a Transfer: Once your account is set up, you can initiate a money transfer. You'll need to specify who you're sending money to (the recipient), how much you're sending, and in what currency. You'll also need to select a payment method for the transfer, such as a bank account, credit card, or debit card.
3. Payment Method: Depending on the payment method you choose, the funds will be debited from your account. Credit or debit card transactions typically process faster than bank transfers.
4. Recipient Receives Money: The recipient can then collect the money you sent. This can be done through a bank deposit, cash pickup at a local Ria location, or sometimes even home delivery, depending on the services available in the recipient's country.
5. Confirmation: After the transfer is completed, you'll receive a confirmation message, and you can track the status of your transfer on the Ria website or app.
While Ria Money Transfer is a legitimate service, it's important to use caution when sending money, especially to people you don't know personally. Scams involving money transfers are common, so it's crucial to verify the identity and legitimacy of the person or business you're sending money to.
Also, it's worth mentioning that while Ria Money Transfer generally offers competitive exchange rates and fees, these can vary depending on the countries involved and the amount of money being transferred. It's always a good idea to compare rates and fees from different services before deciding on the best option for your needs.
Frequently Asked Questions (FAQs)
How can I track my transfer?
Ria offers an advanced and quick tool called "Track a Transfer" for both senders and recipients to view status updates in real-time, regardless of location. Recipients don't need an account to use this feature. On the app, after logging in, you can tap "Track" at the bottom of the screen. On the website, before logging in, you can click "Track Transfers" at the top of the homepage. After logging in, you can click "Track Transfers" under the top-right menu icon. Once you get to the "Track a transfer" screen, you need to enter the PIN. If you live in Australia, you will also need to provide the Sender's date of birth and Recipient's country. Senders will always receive email updates on major status changes
How do I link my Ria accounts?
If you have sent money at a Ria location before and would now like to use their digital products, you will be prompted to link your accounts in Australia, Chile, Malaysia, and the United Kingdom. To link your Ria accounts in the app, you need to start creating an account and fill in the required details about yourself. When prompted, enter either your last used ID document number provided at the Ria store or your last Ria Store order number. If your ID matches your previous transfers with Ria and you don't already have a digital account, a new account is created. If your ID matches and you already have a digital account, you'll be asked to log in. If your ID doesn't match, you'll be prompted to enter your ID details again
How can I find a Ria location?
Ria's official website has a "Locations" feature that allows you to search for Ria locations based on the country and city you're interested in. You can find this feature in the main menu of the website. However, due to some technical difficulties, I wasn't able to retrieve detailed information about this FAQ from the official Ria Help Center.
How long do transfers take with Ria?
The time taken for a transfer to reach the recipient can depend on several factors such as the payment method, delivery method, time of day, and day of the week. The quickest way to pay for a transfer is by credit or debit card, or by cash in a Ria branch, which usually results in the money arriving within 15 minutes to 6 hours. Bank account funded transfers are typically the least expensive method but can take up to 4 business days for the money to reach the recipient.
How will I be notified of the status of my transfer?
Ria provides a feature called "Track a Transfer", which is the quickest way for both senders and recipients to view status updates in real-time. Regardless of whether you use this feature, senders will always receive email updates on major status changes
How do I view past transfers?
You can view your past transfers by logging into your account and viewing the Activity screen. Your transfers will be listed from most to least recent, and the status of each transfer will also be displayed there.
Where can I pick up my Ria money transfer?
With over 490,000 Ria locations worldwide, there are many places where you can pick up your money transfer. The specific location would depend on where the sender chose to send the money.
To pick up your Ria money transfer in Australia, you can visit any authorized Ria agent or partner location. Ria has a wide network of agents across the country, including various banks, post offices, retail stores, and foreign exchange offices. Here are some popular locations where you can pick up your Ria money transfer in Australia:
Australia Post: Many Australia Post outlets serve as Ria agents, allowing you to collect your money transfer from their branches. Visit the Australia Post website or contact them to find a nearby location.
Travelex: Travelex is a renowned foreign exchange company that often acts as a Ria agent. They have multiple branches throughout Australia, including airports, shopping centers, and major cities.
Western Union Agent Locations: Some Western Union agent locations in Australia also offer Ria money transfer services. Check the Western Union website or contact their customer support to find out which agents provide Ria services.
Banks: Certain banks in Australia have partnered with Ria to offer their money transfer services. Examples include Commonwealth Bank, Westpac, ANZ, and NAB. Check with your specific bank to determine if they are a Ria agent and if they can facilitate your money transfer.
It's important to note that availability may vary based on your specific location. To ensure the most accurate and up-to-date information, you can visit the Ria website (www.riamoneytransfer.com) and use their agent locator tool. Simply enter your address or city, and it will display the nearest Ria agent locations where you can pick up your money transfer.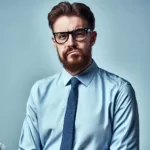 A finance geek with over 20 years of experience, Joseph Bancroft, known as Joe, is the Chief Editor at Money News Biz. He's an acclaimed author, blogger, speaker, and mentor, with a knack for forecasting economic trends and identifying investment opportunities. Joe blends professional acumen with a quirky charm, making him a respected and engaging figure in the finance industry.